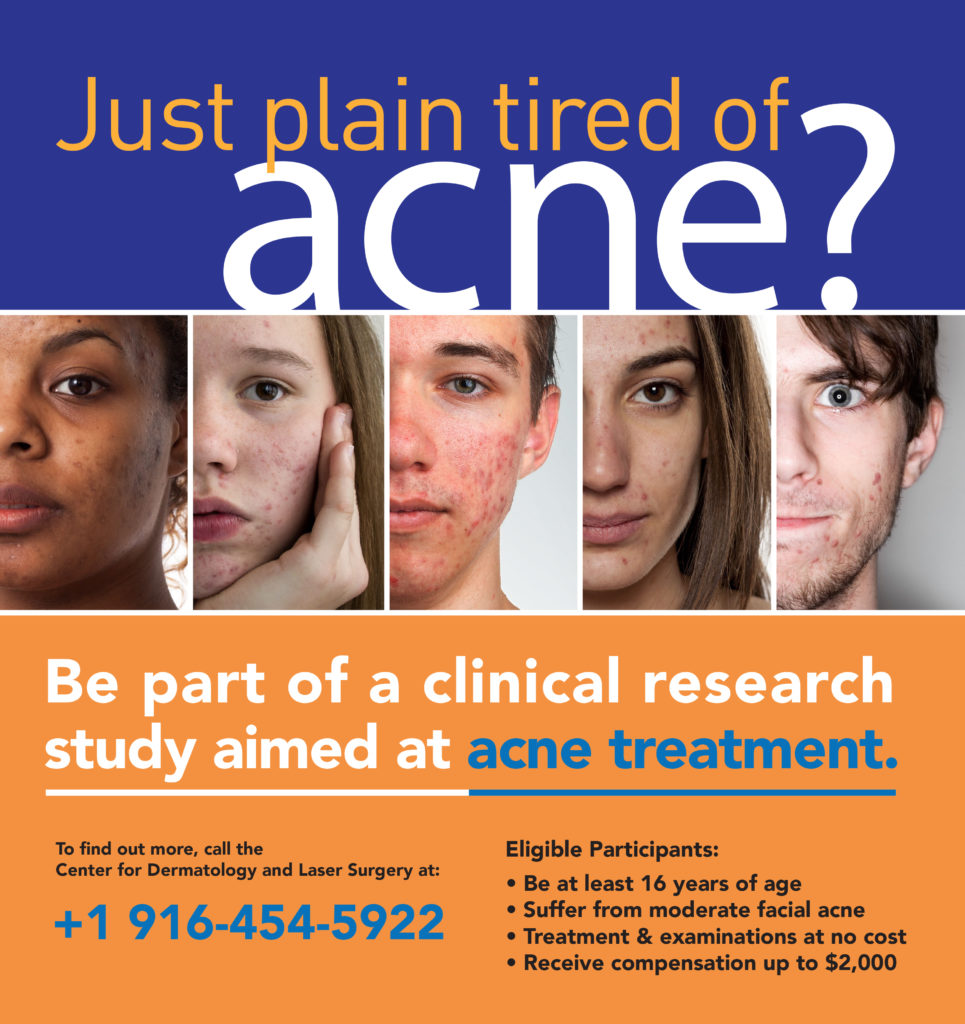 Do you suffer from Adult Acne?
A research study is being conducted for volunteers with acne on the face.
Qualified Participants Must:
– Be at least 16 years old
– Have at least 15 active acne lesions on the face
Qualified Participants May Receive:
– Study treatment & examinations at no cost
– Compensation for time
If you're a good candidate and would like to find out more about this trial please fill out the form on our website.