Aesthetic Peels In Sacramento
At the Center for Dermatology and Laser Surgery in Sacramento, California, we offer a selection of chemical or aesthetic peel treatments to help revitalize and improve your complexion. Our peels are designed to exfoliate your skin at a level appropriate to your specific condition. Whether you're struggling with acne, hyperpigmentation, or uneven texture, we're here to help.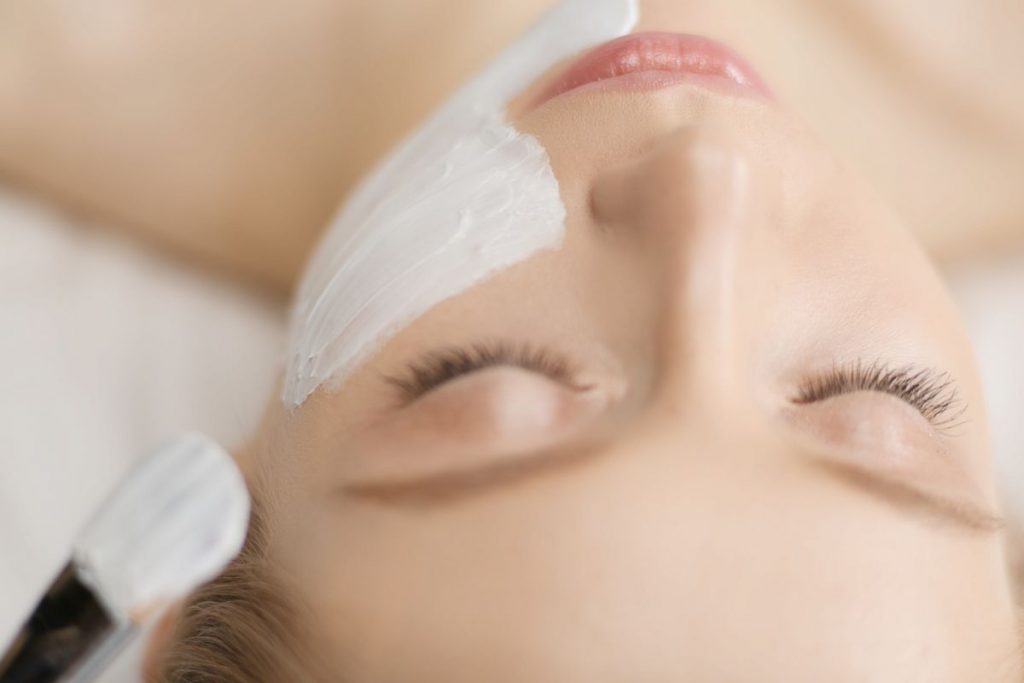 Who Can Benefit From Aesthetic Peels?
Generally, fair-skinned and light-haired patients are better candidates for aesthetic peels. Patients who have a darker complexion can still see good results depending on the type of problem they wish to address. However, those with darker skin have a higher risk of developing an uneven skin tone following their treatment.
Obagi Blue Peel Radiance
The Blue Peel Radiance is a quick superficial salicylic acid-based facial chemical peel that exfoliates and helps improve overall complexion, and provides firmer, smoother, brighter-looking skin after just 1 use.* A series of 4-6 peels provides the best overall outcomes.*
Skinmedica Rejuvenize Peel
The SkinMedica Rejuvenize Peel™ is the strongest peel we offer at The Center for Dermatology and Laser Surgery. Rejuvenize Peel™ features a blend of Salicylic Acid and Lactic Acid with the addition of .3% Retinoic Acid. The Rejuvenize Peel™ produces a moderate amount of peeling for 2-5 days, and can be repeated every 4-6 weeks.* We typically recommend a series of 3-4 treatments. This peel results in improved clinical appearance of the skin, smoother texture and decreased pigment irregularities.*
Epionce Mild to Mid-depth Peels
The Epionce Peel System is an in-office treatment that helps stimulate cell turnover, rejuvenate the skin and accelerate the healing process.* Infused with botanical extracts, you'll see smoother, clearer and more radiant skin – with minimal downtime.*
How Do Aesthetic Peels Work?
All of our aesthetic peels work via a process of exfoliation and skin nourishment to improve the skin's overall appearance. These treatments involve the application of a chemical solution. The applied peel causes the skin to "blister" and eventually peel off. The blistering and peeling is highly dependent upon the texture of your skin and the chosen aesthetic peel. The new skin that emerges following the peel is usually smoother and less wrinkled than the old skin.
Schedule Online
What Do Aesthetic Peels Treat?
Aesthetic peels are a good choice for those struggling with acne, superficial scarring, photodamage, melasma, and other similar issues. These peels address damaged areas of your skin by exfoliating them and promoting long term collagen production.
What to Expect During Treatment
Most of the aesthetic peels offered generally take 15-30 minutes to apply. However, this time may vary depending upon your individual skincare needs. During a chemical peel, most people feel a slight burning sensation that lasts about 5-10 minutes. Following the treatment, a reaction similar to a sunburn may occur. Peeling usually involves redness, followed by scaling that ends within 3-7 days. Certain powerful peels may cause swelling and blistering for up to 14 days.
How Long Is Recovery Time?
Depending on your specific peel option, bandages may need to be worn for several days on part or all of the skin that was treated. Avoiding direct sunlight in the months following your chemical peel is advised, as your skin may be very fragile. For best results, mild peels may be repeated at 4-week intervals. After your skin heals, you will notice a reduction in scarring, acne, age spots, and fine lines.
Schedule Online
Request an Appointment in Sacramento, CA
Dr. Tanghetti's work has been published in journals such as Lasers in Surgery and Medicine, Journal of Dermatologic Surgery, the Journal of Cosmetic and Laser Therapy, and Cutis. He is a fellow of the American Society for Laser Medicine and Surgery, and a member of the California Medical Association, the American Medical Association, and the American Academy of Dermatology. For a consultation to discuss all of our aesthetic peel treatments, call us at [916] 454.5922 or complete the form below.
THE SKIN CORNER
Committed to educating you on the latest technology and medically directed products.
Learn More
CLINICAL TRIALS
If you suffer from adult acne, two research studies are being conducted for adult volunteers with acne on the face and/or back.
View Current Trials