What Is Sun Damage?
Sun damage describes premature aging of the skin and skin cancer due to overexposure to ultraviolet (UV) rays. There are two types of UV rays that cause damage to the skin: UVA and UVB. UVA are longer waves that give you a tan, but they also activate the skin in an unhealthy way. UVA rays are not responsible for sunburns. They penetrate the skin much deeper than UVB rays and trigger premature aging and skin cancer. UVB rays are shorter waves that are responsible for sunburns, but they can also accelerate early signs of aging. UVB rays are considered the most common cause of skin cancers.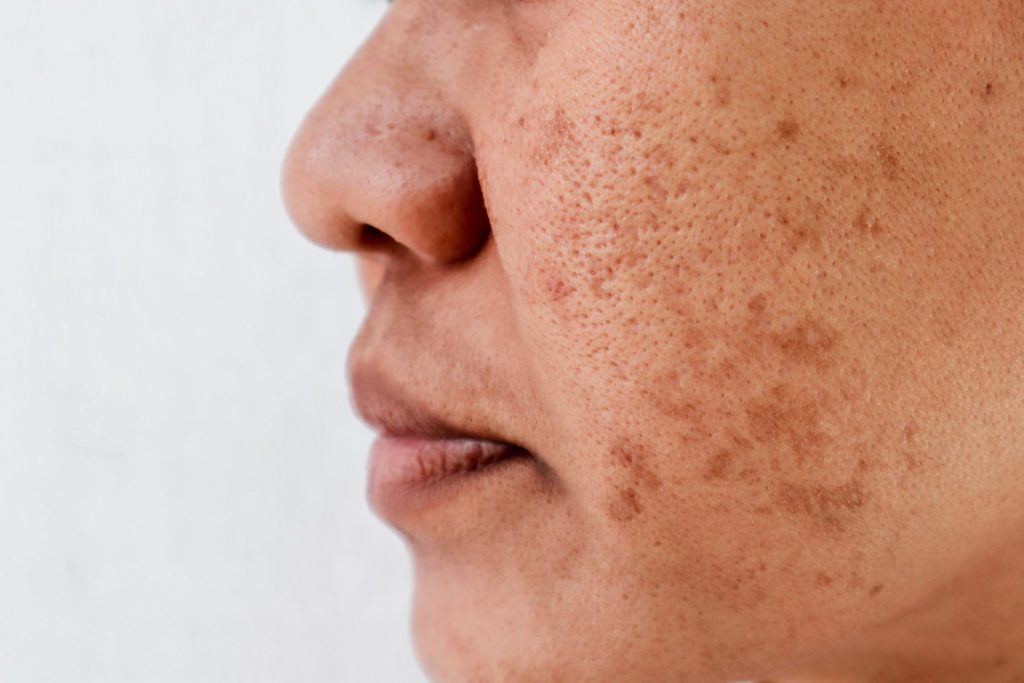 Research Into Sun Damage
Compelling clinical data do exist for the utility of one class of topicals in treating the visible and invisible changes caused by sun damage. These are the FDA-approved retinoids and their analogues. At present, only three retinoids or synthetic retinoid analogues have FDA approval for the mitigation of photo-aging.* They are tazarotene cream 0.1% and tretinoin emollient cream 0.05% and 0.02%.
The reversal and prevention of structural changes account for the majority of the visible benefits of retinoid therapy. Even more important changes can be demonstrated by microscopic examination which demonstrates repair of sun damage and the deposition of new collagen*. An additional important benefit of retinoids in treating photodamaged skin is their ability to restore normal immune function and correct precancerous changes.*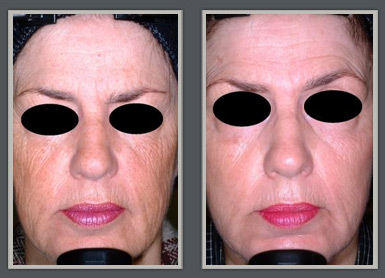 Who Does Sun Damage Affect?
As the world population ages, the search for treatments for sun damaged skin, also known as photo-damaged skin has become the holy grail for cosmeceutical, pharmacologic and device research. In both medical literature and the media, there is daily mention of the newest and best treatments for our aging population, particularly treatments that purport to "turn back the clock" on aging or photo-damaged skin. The target population for such products is generally women 30-70 years of age. However, men are increasingly requesting treatment for the stigma of photo-aging. Clinically, photo-aging comprises the well-known visible signs of wrinkles, skin laxity or looseness, depigmentation or freckling (also referred to as liver spots by some), roughness, dilated blood vessels, rough precancerous spots and skin cancers.
Schedule Online
Retinoid Treatments for Sun Damage
Tazarotene 0.1% is approved as an adjunctive agent for the reduction of signs of facial sun damage, including fine wrinkling, mottled hyperpigmentation and benign freckles.* Tretinoin 0.05% emollient cream has a moisturizing base that is useful for the treatment of fine wrinkles, mottled hyperpigmentation and facial roughness in patients who do not achieve palliation of symptoms using a comprehensive program of skin care and sun avoidance.* Tretinoin 0.02% is only approved as an adjunctive agent for the mitigation of fine wrinkles but not hyperpigmentation or tactile roughness. The efficacy of all three agents in the management of photo-damage is supported by numerous well done clinical trials.*
Added Benefits of Retinoids
Increasingly, recent studies demonstrate that in addition to their efficacy in the treatment of sun-damaged skin, retinoids also play a role as adjuncts to cosmetic procedures.* We conducted a well-controlled study using a topical retinoid in conjunction with a pulsed dye laser. Patients treated their entire face with a topical retinoid and only one side was treated with the laser in the low dose mode to treat sun damage. Most patients showed significant improvement and comparable results were seen on both sides indicating that the topical retinoid was responsible for most of the improvement.*
Schedule Online
Sun Damage Treatment Results
Retinoids clearly show great promise with very few drawbacks in the prevention and treatment of sun-damaged skin.* The most common drawback, irritation early in the course of treatment, can be minimized by the use of a non-soap cleanser, high-quality moisturizers, and adjustments in dosing regimens early in the treatment course. Topical retinoids are the treatment of choice for visible and invisible signs of photodamage.*
Retinoid pretreatment prior to procedures, such as chemical peels and ablative, non-ablative and fractional laser resurfacing, can accelerate healing which results in less downtime and more comfort.*
Request an Appointment in Sacramento, CA
Dr. Tanghetti's work has been published in journals such as Lasers in Surgery and Medicine, Journal of Dermatologic Surgery, the Journal of Cosmetic and Laser Therapy, and Cutis. He is a fellow of the American Society for Laser Medicine and Surgery, and a member of the California Medical Association, the American Medical Association, and the American Academy of Dermatology. For a consultation to discuss our full line of sun damage treatments, call us at [916] 454.5922 or complete the form below.