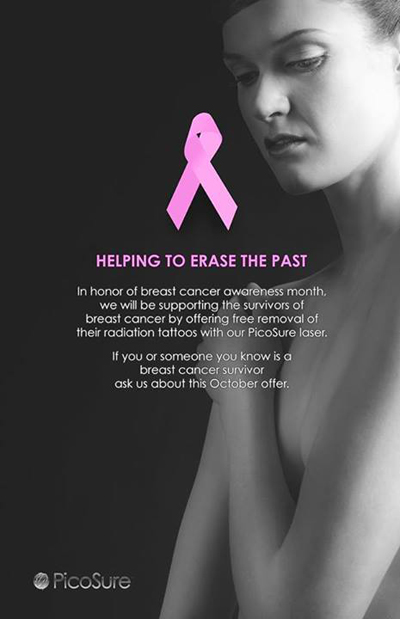 For a small but growing number of women who have successfully fought breast cancer, the battle doesn't end with the last radiation treatment.
They are turning to laser surgery to erase some of their radiation tattoos — the "bull's eyes" used by oncologists to outline the area of the chest being treated with radiation.
At The Center for Dermatology and Laser Surgery, we are honored to support the survivors of breast cancer. For the month of October, we are offering free laser tattoo removal to breast cancer survivors who have radiation tattoos.
If you or someone you know is a breast cancer survivor, call the office at [916] 454.5922 to schedule your consultation.