In honor of Skin Cancer Awareness Month, we're giving away 2 Broad-Spectrum EltaMD SPF products and an EltaMD 'So Silky Hand Créme' 12-Hour moisturizer⁠.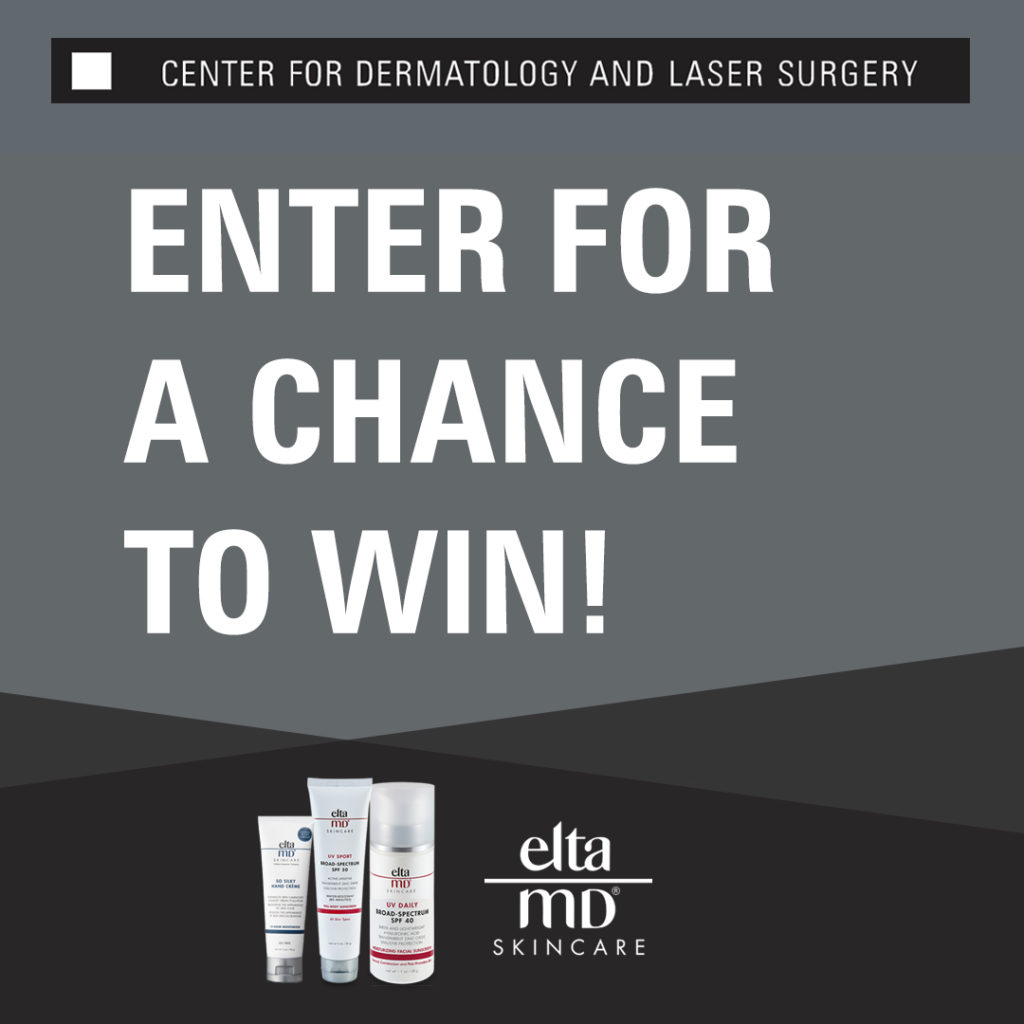 HOW TO ENTER: Beginning Monday, May 25th, 2020 at 9:00am PST follow the instructions below to enter the giveaway. ⁠
1. Follow @centerfordermandlasersurgery on Instagram⁠
2. "Like" the EltaMD giveaway post on @centerfordermandlasersurgery's Instagram page.⁠
3. Direct message or email us with your email address. ATTN: EltaMD Giveaway⁠
⁠Entrants must enter before 6:00pm PST on Thursday, June 25th, 2020 in order to be eligible. Entries received after this date and time will not be included in the selection process. Only followers of @centerfordermandlasersurgery on Instagram will be eligible to win. ⁠The winner will be randomly selected and notified on Friday, June 26th, 2020 via email. Products will be shipped directly to the winner at the address provided. Facebook and Instagram are not affiliated with this giveaway, EltaMD, or the Center for Dermatology and Laser Surgery.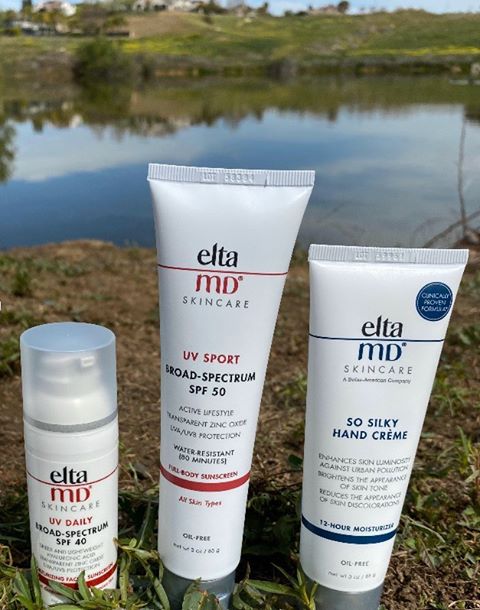 EltaMD UV Daily Broad-Spectrum SPF 40 1.7 oz Airless Pump
Serious UV protection and superior hydration join forces in this sheer facial sunscreen. EltaMD UV Daily has hyaluronic acid to boost moisture retention and diminish fine lines. This lightweight moisturizer with UV protection can be worn alone or under makeup.
EltaMD UV Sport Broad-Spectrum SPF 50 3 oz Tube
This sunscreen is great for swimmers, skiers, runners, golfers, and other athletes – or for those who just love to be outdoors! UV Sport is water-resistant so it won't rinse off in water or drip into your eyes and sting when you sweat.
EltaMD 'So Silky Hand Créme' 12-Hour moisturizer⁠ 3 oz Tube
Clinically proven to moisturize dry, flaky skin up to 12 hours. Powerful ceramides, gentle emollients and antioxidant vitamin E nourish and revive dry, rough hands.
The Skin Cancer Foundation recommends these products as an effective broad-spectrum sunscreen.