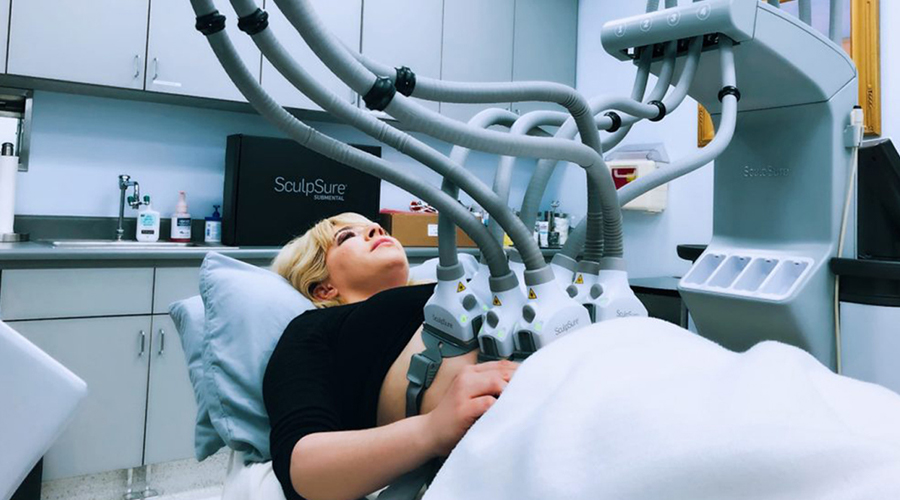 Sometimes our workouts can use a bit of a boost. Supercharge your exercise results by contouring your body or profile with SculpSure®️ at The Center for Dermatology and Laser Surgery. As the leader in non-invasive body toning devices, SculpSure®️ improves your fat loss rate through the use of gentle heat technology. Though an excellent choice for "love handles" or "bra rolls," SculpSure®️ can also noticeably reduce fat around the arms, thighs, legs, belly, and back! The submental SculpSure®️ attachment available at our Sacramento center can even tackle under-chin fat, reducing your double chin and dramatically improving your profile.
See results without breaking the bank with our exclusive SculpSure®️ specials:
SCULPSURE®️ BODY SPECIAL
1 area, 2 treatments – $2,000 ($990 Savings)
2 areas, 2 treatments – $4,000 ($1,980 Savings)
3 areas, 2 treatments – $6,000 ($2,970 Savings)
SCULPSURE®️ PROFILE SPECIAL
Purchase 2 treatments, GET $500 OFF! ($1,500 for 2, single treatment pricing $1,000)
Schedule your SculpSure®️ treatment online or by calling [916] 454.5922 today. Get started before these deals expire!