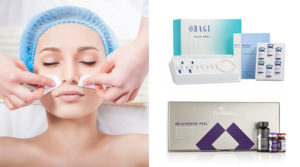 If you'd like to improve your overall complexion with firmer, smoother, brighter-looking radiant skin AND save on your treatments, give us a call, stop by or request your appointment online and receive 15% off ALL Peels in the Skin Corner so you can revel a fresh face in the new year.
Call us at [916] 454.5922 or visit us online to request your appointment today!
*Offer expires 2/29/2020.