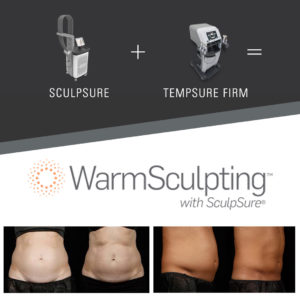 At The Center for Dermatology and Laser Surgery, we're combining treatments to maximize your results! We've combined the SculpSure body contouring laser treatments with the TempSure Firm treatments which use a combination of radiofrequency heat along with a specialized massage head to reduce the appearance of cellulite.
Now is the time to experience this innovative treatment! For a limited time receive a FREE TempSure Firm treatment when you purchase any SculpSure treatment package. ($600 value free).*
Call us at [916] 454.5922 or request your appointment today!
*Offer expires 2/29/2020.