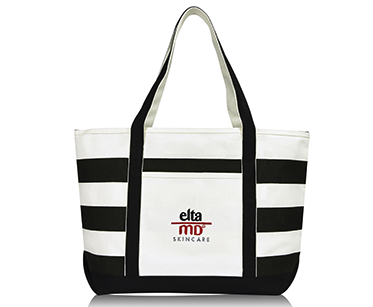 In honor of Skin Cancer Awareness Month, we're giving away 4 different EltaMD sunscreen products and our exclusive beach bag with a value of over $125⁠! Starting May 1st through May 31st, 2021, head over to our Instagram page to see the instructions for your chance to win 1 UV Aero, 1 UV Shield pump, 1 UV Sheer & 1 UV Lip Balm.
HOW TO ENTER: Beginning May 3rd, through May 31st, 2021, follow the instructions below to enter the giveaway. ⁠
Entrants must:⁠
1. Follow @centerfordermandlasersurgery on Instagram⁠
2. "Like" the EltaMD giveaway post on @centerfordermandlasersurgery's Instagram page.⁠
3. Direct message or email us with your email address. ATTN: EltaMD Giveaway⁠
4. Tag your friends that would be a great winner for this contest! Each tag counts as an entry.
Entrants must enter before 6:00 pm PST on Monday, May 31st, 2021, to be eligible. Entries received after this date and time will not be included in the selection process. Only followers of @centerfordermandlasersurgery on Instagram will be eligible to win. ⁠
The winner will be randomly selected and notified on Tuesday, June 1st, 2021, via email. Products will be shipped directly to the winner at the address provided. Facebook and Instagram are not affiliated with this giveaway, EltaMD, or The Center for Dermatology and Laser Surgery. ⁠
For questions or more information, visit us online, call us at [916] 454.5922 or office@dermatologyandlasersurgery.com.⁠